Stepping through the television screen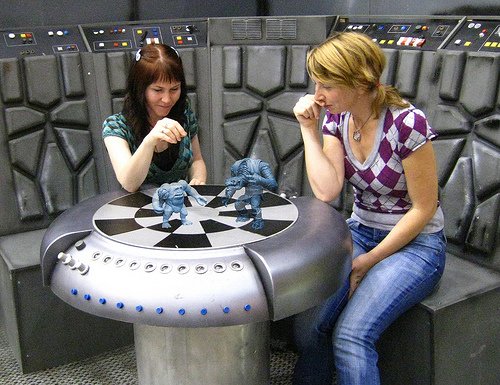 What do archive footage of a fireworks display, a dinosaur, a human heart and an old BBC logo have in common?
They have all been used as test subjects for floating 'holographic' images in an experiment by the BBC and visual effects company MDH Hologram to explore holographic content in anticipation that we will all one day be viewing three dimensional content in our living rooms.  The first mock-up, inspired by scenes from Star Wars and experiments carried out previously using mobile phone technology, comprised a television screen with an inverted transparent acrylic pyramid attached.
Read more about this fascinating article in Broadcast – just one of our many journal subscriptions.  You will need to register using your university email address to identify yourself to the supplier as a student.
Photo by Jennifer Pickens