Programming ('80s style)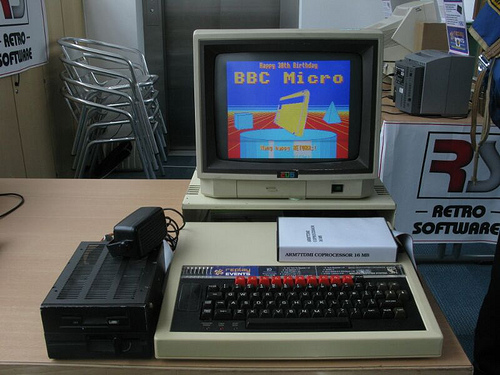 Are you old enough to remember the BBC Basic computer?  Probably not if you are an undergraduate or Masters student, but back in the heady days of the 1980s there was a simple but very powerful and easy to progam computer produced by the BBC to help children learn to code.   The BBC Micro was affordable and had a very logical, intuitive programming language called BBC Basic.
"Oh, that we could learn programming using as simple a programming language nowadays," I hear you cry (well, I am sure someone, somewhere is thinking it), and now you can!  There is now a BBC programing interface that can compile programs that run on Windows.
It even comes with its own beginner's tutorial and best of all, you can install it on any university computer from MyApps, absolutely free.
Photo by trevkj