Not all urban gulls are after your chips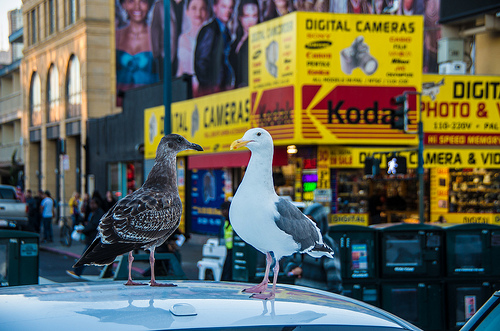 According to a recent study, urban gulls in St Ives were found to be foraging for food anywhere from farmland to the deep sea rather than loitering with intent outside chip shops and ice cream parlours waiting for tasty tidbits to fall or assaulting unsuspecting tourists, although the small amount of time some gulls spend in such pursuits has earned all gulls a somewhat less than desirable reputation but at least some gulls prefer natural food over the local offerings defended by irritated tourists.
Want to find out more?  The Guardian reported on the study or you can read the original research paper for free with our subscription.
Photo by djking