Tiny sea bird takes its tern in the spotlight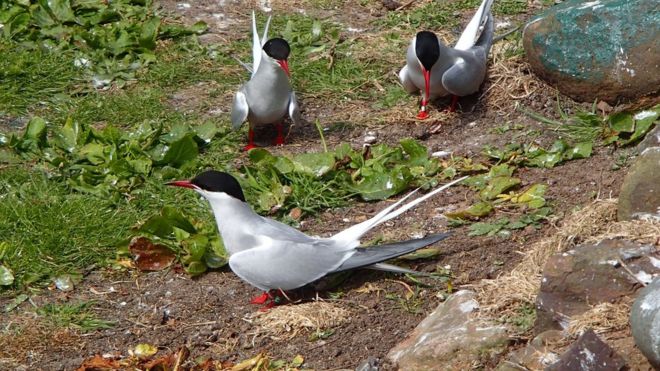 The Arctic tern, a tiny sea bird, has made the longest known annual migration, flying from the Farne Islands in Northumberland to the Weddell Sea in Antarctica and back, covering an astonishing distance of over 96,000 km (59,650 miles) each year.
The previous record had been held by an Arctic tern that covered 91,000km (56,545km) on its flight from the Netherlands.
Read more on the BBC News website.