Digital democracy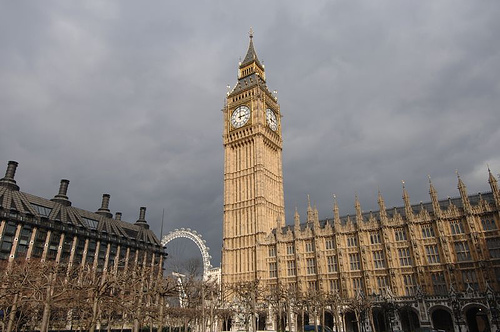 According to Walter Benjamin, history is written by the winners.  Should we therefore be worried that copies of parliamentary papers are no longer being given to our national and other legal deposit libraries or that the pdfs published online by TSO (The Stationery Office; the official Government publisher) are now routinely incomplete, and are routinely taken down because they contain "serious errors"?  What constitutes a serious error?  It seems unclear, and the authority for the 'corrections' is not given.  This raises the sinister question about what can happen when papers are published that are accurate but not what the Government of the day wishes to be remembered.  
Paper deposit in copyright deposit libraries have received printed copies of papers up until now, ensuring that after Parliamentary Papers are published, no government can easily rewrite recorded history to portray itself in a better light.  Now the agreement mandating copyright deposit of Parliamentary Papers has expired, and paper copies of Parliamentary Papers (which after they are published cannot be changed) are likely to again become very rare.  Concerns have been raised over how well our democracy is safeguarded.
According to a press release from TSO, from 1st April 2016, Parliamentary Papers will no longer carry ISBNs and are not guaranteed to be archived, in their original format or otherwise, on the TSO website.  All that is promised by TSO is an archive maintained on a "best endeavours" basis, that is to say TSO promises to try to archive everything.  House of Lords papers are now only published online.  With encoding standards changing ever faster, concerns have been raised over whether all these documents will reliably be migrated to new formats and preserved for future generations of historians to read.
At least one specialist publisher, Dandys, have committed to offering printed copies of Parliamentary Papers as they appear (possibly first appear – it is unclear from their statement) online.  Copyright deposit and other libraries may therefore have to consider paying an independent publisher to safeguard democracy and provide future generations with copies of Parliamentary Papers that can both be guaranteed not to have changed since they were published and which we can guarantee will not fall victim to the racing obsolescence of technology
Photo by Jisc