A rose by any other name…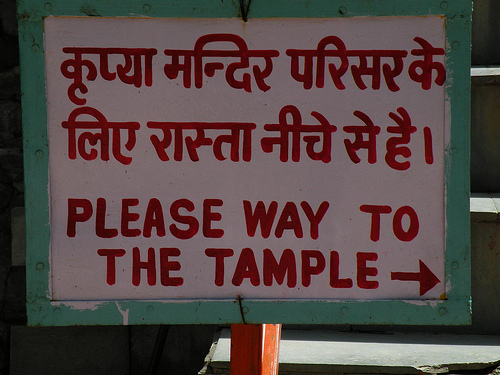 How well do you know your Indian English?
English has spread far and wide and developed into a plethora of related languages collectively known as Panglish, a corruption of pan-English.  In India, words are borrowed and adapted from native languages including Hindi ('dinghy'), Gujarati ('bungalow'), Sanskrit ('jungle'), and many others. Other words are formed from novel combinations of commonplace English words, such as 'unmotorable' roads, meaning roads unfit for use by motor vehicles.
Indian English also gives familiar words different meanings.  For example, if you 'fired' someone in India, you wouldn't necessarily be putting them out of work; in India, the verb 'to fire' can mean 'to shout at (someone)'.
Photo by Frapestaartje