Large format scanning (until Thursday, 3 December)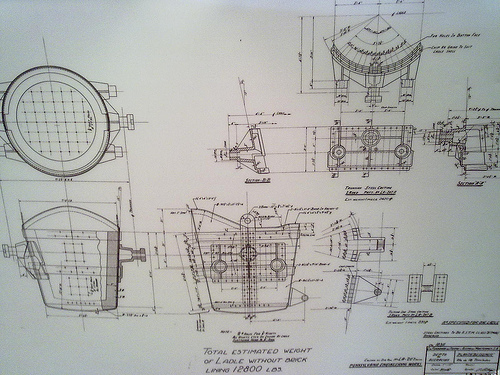 If you want to sign up to have anything scanned that is larger than A3 during the next two weeks, you must make an appointment with David Sherren by visiting the Map Library and make an appointment in the folder on the counter-top.  Please be aware that approximately 70 Engineering students are expected to want their A2 drawings scanned on or before 3 December and that only 48 slots available in total next week, which are already being quickly taken.  Please book early to avoid disappointment.
It is possible to scan both halves of a drawing using an A3 scanner and joining the image files using image editing software, such as Adobe Photoshop (available as part of the Adobe Cloud app from the networked Application Jukebox launcher), should you be unable to get your work scanned using the large format scanner.
Photo by israelavila