Armistice Day (Wednesday, 11 November)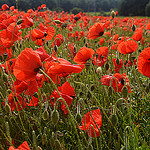 There will be two minutes silence observed from 11am on Wednesday, 11 November in remembrance of those lost to war.  Many staff will want to observe this and so we ask you to be patient if you have an enquiry at this time.
Thank you for your patience and understanding.
Photo by Sunchild57 Photography.