Smoking e-cigarettes is not allowed in university buildings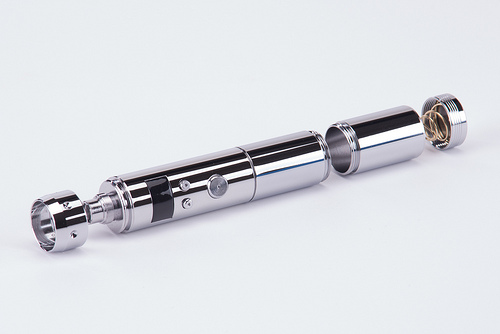 If you smoke e-cigarettes, you are welcome to do so outside the building in the same places as smokers of tobacco cigarettes but please do not smoke them in the Library (or any other University) building.  As part of its ongoing aim to maintain a study environment that is safe and pleasant for everybody, smoking e-cigarettes was banned last year within all University buildings, including the Library.
E-cigarettes were banned from university buildings because the vapour and/or smell from an e-cigarette may be unwelcome to both smoking and non-smoking colleagues who sit in close proximity, especially if other smokers are trying to give up.  Non-smoking colleagues, especially if they are pregnant, might be particularly concerned because the long term health implications of inhaling e-cigarette smoke are not yet fully known.
Thank you for your understanding and co-operation.
Photo by lindsay-fox