University receives My Journey Commuter Challenge Award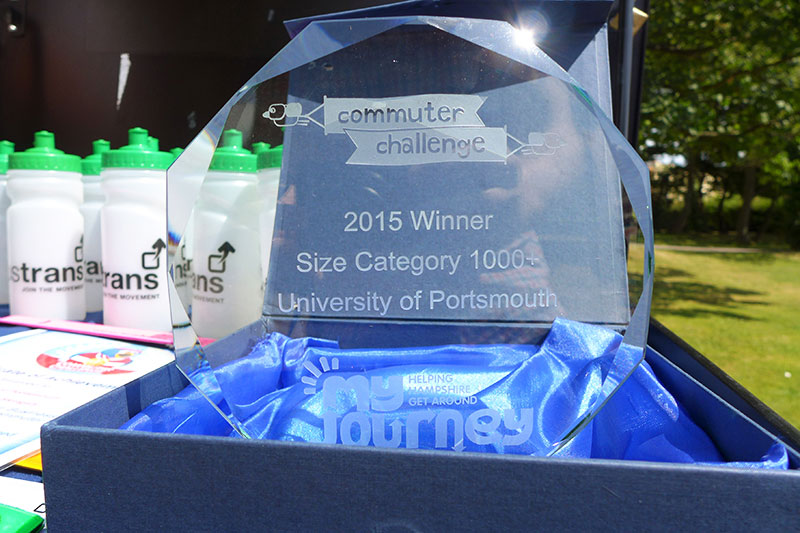 For the second year in a row the Library and teams from other departments have won the overall category for a large organization in the "My Journey Commuter Challenge".
187 members of staff across the University registered to participate in the challenge this year by travelling to work sustainably during the month of May, cycling, walking, car sharing, or commuting by public transport.  Together they made a total of 4,715 journeys covering 30,298 miles during the challenge, saving 7,504 kg in carbon dioxide emissions and burning an extra 535,343 calories through exercise, equivalent to 2,124 doughnuts!  On top of this, they collectively saved over £1,582 compared to making the same journeys by car.  This was a terrific effort by all involved and we have high hopes the 2016 challenge will be even better.
– Michele Game, Library Green Champion