Well done to all our graduates!
Well done to all our graduating students!  It has been great having you here for so long and we wish you the very best in all you go on to do.  Don't forget that as alumni you can come back and see us for free for another year by applying for a free external library membership card!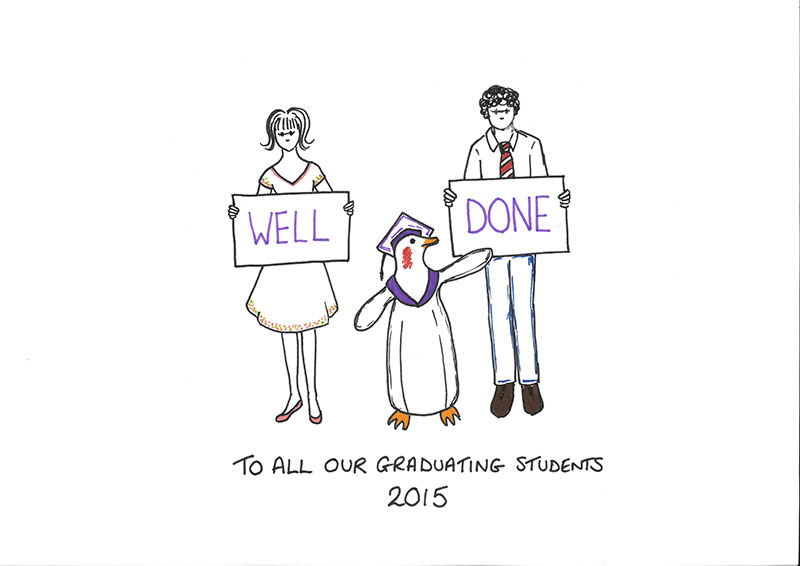 (Of course, if you are registered to come back and do another degree with us, we can make your full library membership carry on, please ask a member of Library staff).