Creative Arts Book of the Week 20/03/15
This weeks book of the week is DC Super Heroes: the ultimate pop-up book. Its a new book in the library and nicely ties in with a fabulous exhibition of the library's pop-up book collection in the new display cases in the Eldon Building.  Curated by Illustration student, Ollie Tubb, it displays the very best of our collection.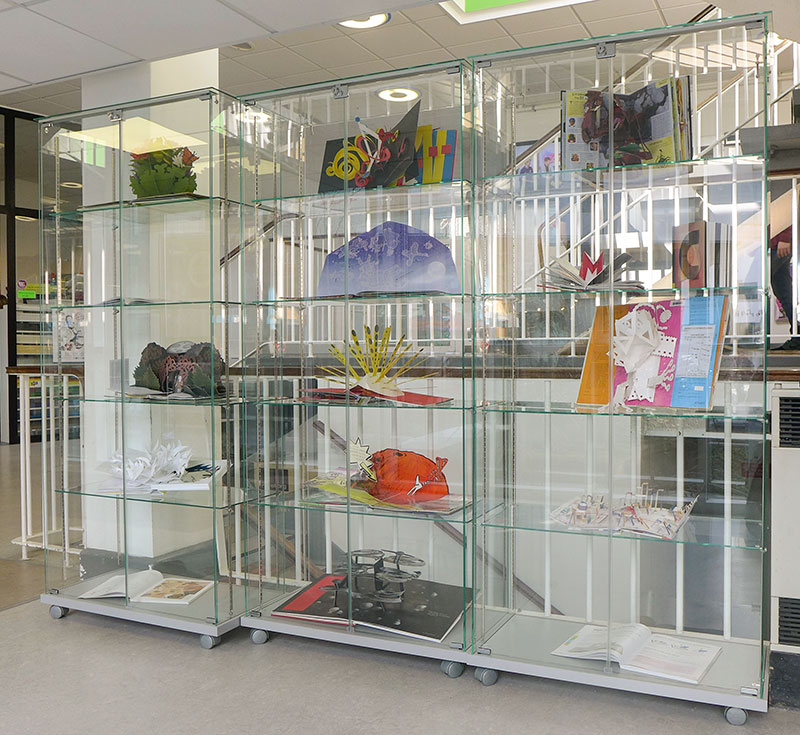 We are intending to pop-up and pop-open the cabinets after Easter so you can come and have a look at the creative feats of paper-engineering on the other pages.  I will be bringing along this book of the week too, so watch this space for further announcements.
So what do I like about this particular book, well it has pop-outs as well as pop-ups!  My favourite super hero, Wonder Woman, is included complete with golden lasso and starry pants.  She was regularly on the television when I was a child – a real woman and not a comic strip character; a role model of sorts with super-human abilities, a key skill in today's work place!