Critical reading is just a click away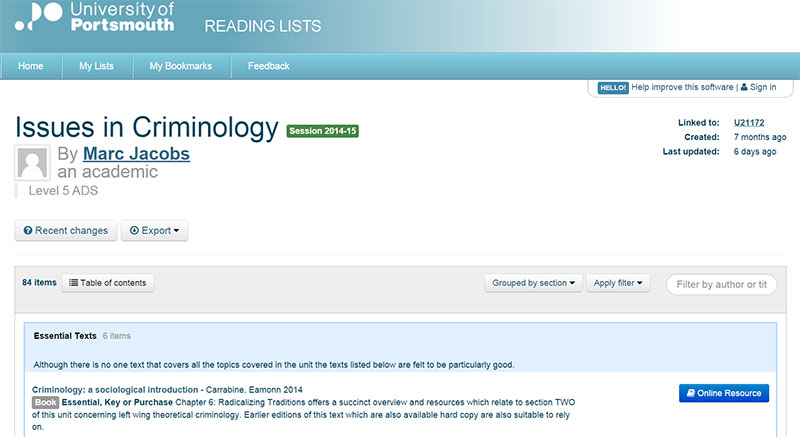 63% of units now have their own online reading lists – an increase of 20% from last year.  This success is the result of the ongoing collaboration between your lecturers and your Library.
Each online reading list allows us to take you straight to what your lecturers recommend you read, and ensures we have enough copies for you, in print and online.  You want to spend your time learning and not searching, and so we scan book chapters and articles at an ever more rapid rate to ensure copies of core reading materials are available to everyone studying on campus or at a distance.