New e-resource authentication platform available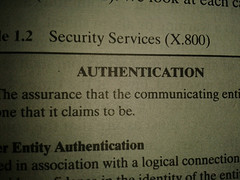 As previously announced on Liblog, the authentication system for Library resources is changing the provider of our authentication system for electronic resources.  Initially intended to take place at the start of term, the switch over date has now been rescheduled to Sunday, 1 February 2015.
You should be unaffected by the change but if you have saved searches or bookmarks in Library resources, please see the original blog post for advice.
Photo by nmudgal