New! Accessible workstations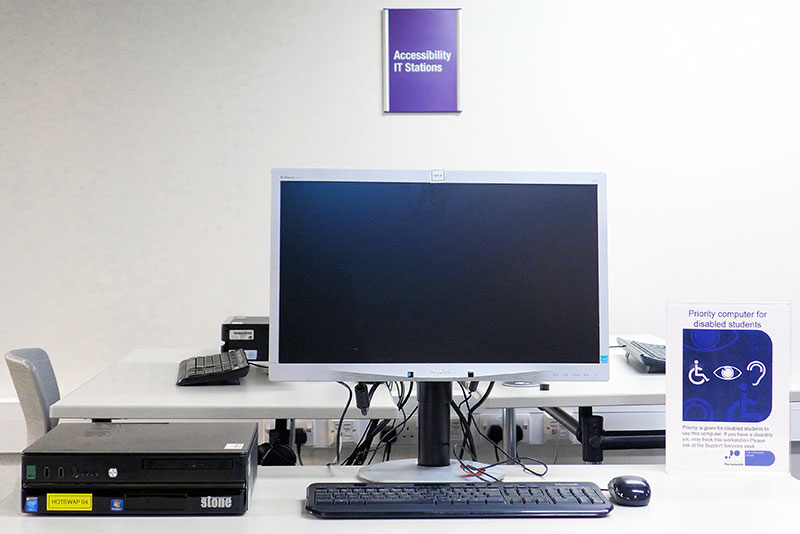 We are delighted to have three new accessible workstations in the Library.  Easily adjustable desk heights and specialised software make these computers easier for some clients who might find a standard desk less suitable for their needs.
Anyone may use these accessible workstations but priority for these accessible workstations will be given to those who have a specific need to use them.  Chairs are in heavy demand at the moment, so if you arrive and find no chairs nearby, please feel free to grab one from anywhere else on the ground floor – just please leave us our chairs at the Support Services Desk!