Short loan books RIP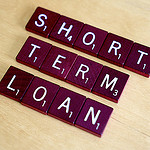 Thanks to the extensive scanning projects of the past few years and increasing numbers of ebooks, we have been able to get rid of 4-hour loan books and the old Short Loan book room.  All the books are now arranged in shelf mark number sequence on the shelves to make them all as easy as possible to find.
We hope you enjoy the new arrangement, particularly on the refurbished ground floor – opening next Monday, 29 September!
Photo by LendingMemo