Ground floor refurbishment – week 4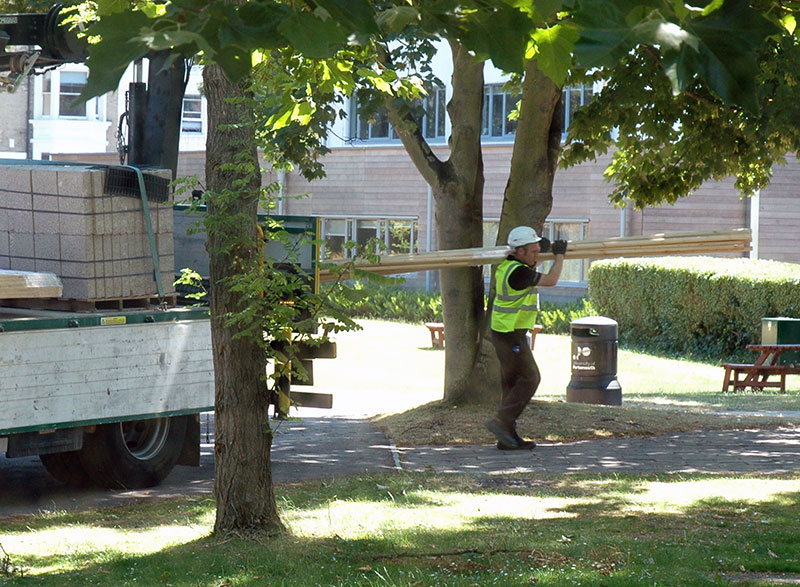 Week 4 of the refurbishment has been the first week of major construction on the site with lots of the conduits fitted to the low-level ceiling to accommodate the new power and data cabling that we will need to service the new computers and sockets for you to use. We have also received deliveries of the large metal conduits which will go at high level around the space to serve the peripheral benches and the fan coil units. Plans are coming together for the area overlooking the Dental Academy which we think will be a real feature of the new space both from the inside and the outside. A delivery of new concrete blocks and wood arrived on Friday to start constructing the new wall on the first floor so it really feels like a building site now.
On Wednesday, 2nd July we had the first site visit for the contractors who will be supplying and installing the furniture to look at access arrangements and for them to get a feel of the space that they will be working in. These visits went very well and led to us doing some marking out of the location of the new Support Services desk on the concrete floor which highlighted how visible this new help point will be as you enter the space and also from all parts of the ground floor.
The work remains on schedule for a contractor hand over at the end of August and then the furniture installation during September.