Green Travel in Portsmouth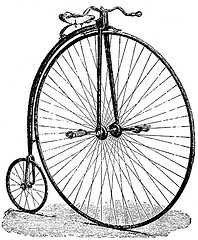 The University has a "Green Travel Page", where you can find out all you ever wanted to know about travelling sustainably to the University.
This includes information on cheaper Bus Passes with "First Bus", timetable information for buses and trains and the benefits of Car Sharing. There is also  Information on travelling by bike such as safer cycle routes, free bike repairs, cycle lessons for £5 and reduced cycle products such as high viz gear and helmets etc.
It's certainly worth a look, the details are all found on the link below:-
http://www.port.ac.uk/departments/services/greenportsmouth/travel/
(with thanks to Michele)
Photo by zigazou76